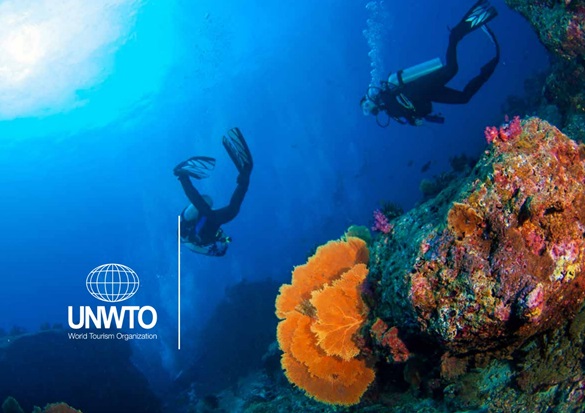 SPORT TOURISM AND THE SUSTAINABLE DEVELOPMENT GOALS (SDGS)
SPORT TOURISM AND THE SUSTAINABLE DEVELOPMENT GOALS (SDGS)
Tourism can contribute to sustainable development and the achievement of the 17 Sustainable Development Goals (SDGs) if properly developed and managed. As a segment of tourism, sport tourism also helps achieve sustainable development in a distinct way stemming from its characteristics. The following overview illustrates how sport tourism can contribute to the SDGs and what needs to be considered when developing sport tourism to ensure its contribution to sustainable development.The comparative strength of sport tourism lies in:
– Engagement in physical activities;
– Opportunities for interactions; and
– High development potential almost anywhere (small events or light activities like walking in particular).
Thanks to these characteristics, sport tourism can play an important role in achieving various SDGs if developed with consideration.
How sport tourism can contribute to SDGs
What needs to be considered when developing sport tourism and advancing the SDGs
Jobs and income opportunities: Sport tourism, as other segments of tourism, provides jobs and income opportunities including those for less favoured groups. Depending on the nature of sport tourism products and experiences developed, local people can work as instructors and guides who are likely to be paid more than average for their special skills. New businesses catering to sport tourists can be also expected, e.g., equipment rentals, transport services, etc.
Visitor spending: Sport tourists tend to spend more than average tourists (for renting equipment, hiring instructors, participation fees, etc.). Sport events, even small ones, attract participants and spectators, whose spending at the destination directly brings in economic benefits. Sport tourists tend to enjoy the other attractions in the destinations, which results in more spending.
Competitiveness: Sport tourism can enhance a destination's attractiveness and competitiveness by expanding its tourism offer. This helps increase a length of stay and spending of visitors. Sport tourism products and sport events can contribute to dispersal of tourists spatially and tempo rally when they are organized in a less-visited area of the destination or in off-peak season.
Wellbeing of tourists: Sport tourism enhances physical and mental well-being of participants; it helps maintain and/or improve their health. Participants of sport tourism may have positive emotions associated to their experience such as fun and excitement, a sense of fellowship with other travellers, and feelings of accomplishment and self-esteem. Sport tourism helps espacilly young people achieving both educational and personal development while having fun with friends.
Welfare of the locals: Sport tourism provides local residents of a destination with sport opportunities which can have positive impacts on residents and tourists alike, leading to a healthy and active lifestyle.Sport activities can bring about self-fulfillment and enhance self-confidence among local people, through which the locals are empowered.
Jobs and income opportunities: The number of women making sport holidays and joining women-only travel groups are on the rise, which may expand opportunities for local women to cater to these groups and expand women's employment in sport tourism.Athletes as a role model: Female athletes participating in sport tourism or events can be an inspiring role model for the local women.
WHAT NEEDS TO BE CONSIDERED WHEN DEVELOPING SPORT TOURISM AND ADVANCING THE SDGS
Partnerships and community involvement: Successful development of sport tourism requires close cooperative relationship among stakeholders in sport (including sport commissions) and tourism sectors, as well as private and public sectors. Involvement of the communities is also crucial for sport tourism to benefit the destination as a whole and enhance welfare of the locals – the disadvantaged in particular. Engaging local people is crucial in various ways since it enables them to act for tourism development and improvement of quality of life of their own.
Support of the locals: Hiring local people, encouraging local entrepreneurs and utilizing local products help minimize economic leakage and maximize local benefits; and businesses can profit from special local knowledge.Employees in sport tourism are often required to have special skills, especially as instructors and guides. Therefore, training opportunities need to be provided for local people. It is preferable that new or expanded business opportunities brought in by sport tourism are materialized by local small and medium-sized enterprises (SMEs) and it is necessary to provide them with business advice and micro finance.
Sport events: While planning a sport event, type and size needs to be appropriate to the capacity and characteristics of the destination. Timing and venue of a sport event should be considered with the objectives of the event taken into account. In order to distinguish the event from others, it is important to add "local flavours": for example, combining sport activities with local culture and gastronomy and offering an opportunity to interact with local communities. Offer incentives to participants and tourists to spend more at local shops, restaurants and other services, for instance in form of coupons. Additionally, promotion and public relations in all types of media are crucial since sport events are a good opportunity for advertising the destination. If the event is held regularly, it is possible to achieve long-term positive impacts.
Sport events for a cause: Sport events can be held for a cause, where part of participation fees goes to projects or charities to help local communities; moreover, This not only helps communities but also it enhances visitor satisfaction and visitors' mental attachment to the destination, which stimulates repeated visits and good word of mouth.
New sport: A destination can even create a new sport or sport event taking advantage of its unique natural and cultural heritage. It may start small, but it can be a major attraction if it becomes popular to visitors and residents alike.
Technology: Sport tourism should take advantage of the latest technology and innovation such as artificial intelligence (AI), augmented reality (AR) or virtual reality (VR), which can make sport tourism more exciting and entertaining. Stadia and arenas have begun smartization utilizing applications and wearable devices to improve audience's convenience.Sport events and museums can enhance visitor experiences with the help of technology. It is also expected that innovation creates new gears for the people with disabilities to enjoy sport activities.
Combining sport tourism with other tourism resources: Sport tourists are likely to want to experience other attractions during their stay at a destination. Participants of a sport event, non-competitive ones in particular, but also other sport tourist who do not attend sport events, tend to take advantage of the event opportunity to discover other tourist attractions at a destination. Therefore, it is important to combine sport tourism with other tourism resources in a destination and promote them together. This helps distinguish a destination from others and brings addtional benefits to a destination as a whole.
Safety: Whatever sport tourism is developed, safety is utmost important. Sport activities must be programmed with minimum risk. Participants need to be informed of the risk and safety measures and act responsibly. Instructors and guides need to have a good knowledge of how to act in emergency through trainings. Visitors, employees and businesses should be appropriately insured.
Participation of residents: It is preferable to promote sport activities not only to visitors but also local residents for health and well-being of their own. If visitors and residents participate in the same sport programmes, it also brings about good opportunities for them to interact, which enhance visitor satisfaction and local pride. In this sense, sport opportunities for the locals and sport tourism can be developed hand in hand.
Consideration of women: It is important to provide training and micro finance for women and support local businesses owned by women, sometimes intentionally, to enhance their empowerment. This includes creating and promoting opportunities for female athletes to get inspired and to engage the destination with their female sports representative.
Source: https://webunwto.s3.eu-west-1.amazonaws.com/s3fs-public/2019-09/sporttourismandsdgs.pdf